We hope you love the products we recommend and just so you know that as an Amazon Associate EngineHoist.net may earn from qualifying purchases.
When it comes to working on heavy-duty diesel engines, such as those manufactured by Cummins, having a reliable and durable engine stand is crucial. Cummins engines are widely used in various industries and have become a popular choice due to their exceptional performance and reliability. As a mechanic or a DIY enthusiast, one needs a suitable engine stand to securely hold and rotate these massive engines during repair, maintenance, or even complete rebuilds.
I've noticed that several engine stands are available in the market, specifically designed to handle the weight and size of Cummins engines. Some stands, like the NORCO 3 Ton Diesel Engine Stand, have high weight capacity and offer optional mounting adapters for various Cummins engine models such as NH, NTC, NTE, N14 855, V6 378; 504, 555, and V8 903; In-Line 6 KT 1150M, and L10. Utilizing an engine stand specifically designed for Cummins engines ensures a safe and efficient working environment for mechanics.
Before choosing a Cummins engine stand, it's important for me to consider factors like weight capacity, compatibility with my specific engine model, and the overall build quality of the stand. This will ensure that the stand can accommodate the engine safely and provide the stability and accessibility required to perform the work efficiently.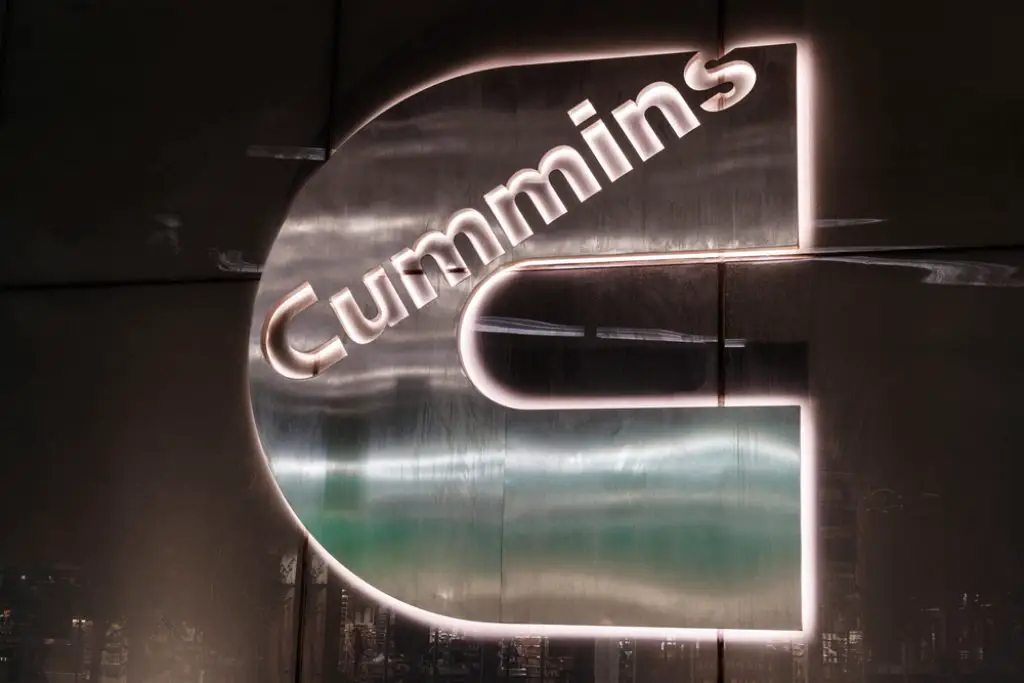 Cummins Engine Stand Overview
As a Cummins engine owner, I want to share some valuable information about Cummins engine stands, which are essential for maintaining, rebuilding, and working on these heavy-duty diesel engines. In this overview, I will discuss the types of engine stands available and their compatibility with various engine models.
Types of Engine Stands
There are a few types of engine stands available in the market that cater to Cummins engines. The most commonly used are:
Fixed Stands: These are stationary and provide stability during the engine maintenance process. They are designed for the heavy weight of these engines.
Rotating Stands: These stands have the added advantage of allowing for engine rotation, making it easier to work on different parts of the engine.
Heavy-duty Stands: Cummins engines have a significant weight, so the stands are designed to hold large capacities. One example of this is the 3 Ton Diesel Engine Stand with a capacity of 5,000 lbs.
Compatibility with Various Engine Models
Cummins engine stands are designed to support a variety of Cummins diesel engine models. Some stands are universal, while others may be tailored to specific engine models. For instance, the 78162 adapter is made for Detroit Diesel Engine Adapter supporting 53, 71, and 92 Series Engines. On the other hand, the 78163 Cummins Engine Adapter is compatible with a wide range of Cummins engines, including NH, NTC, NTE, N14 855, V6 378, 504, 555, and V8 903, as well as In-Line 6 KT 1150M, and L10 (Now ISL) models.
When selecting an engine stand, it's essential to verify its compatibility with your specific engine model. To do this, you can refer to the Manuals and Technical Documents provided by Cummins Inc. for assistance.
In conclusion, I hope this overview provides a solid understanding of Cummins engine stands and their uses. Remember to select the right stand based on your engine model and stand type to ensure a stable and efficient work process.
Key Features and Components
When it comes to assembling a Cummins engine stand, there are a few essential components that ensure its optimal functionality and performance. In this section, I will discuss the key features, specifically focusing on adapter plates, tool trays, and drip pan kits.
Adapter Plates
My personal experience taught me that adapter plates play a crucial role in stabilizing the engine onto the stand. These plates usually come in a variety of sizes, ensuring a proper fit for different types of Cummins engines. It is vital to choose the correct size adapter plate specific to the engine, as this will make sure that the engine is securely attached to the stand and will prevent any potential accidents or damage during assembly.
Tool Tray
Assembling an engine stand requires various tools, and having a tool tray can make the process much more efficient. The tool tray is a handy component to have, as it allows me to keep my tools organized and easily accessible while working on the Cummins engine. In addition, most tool trays are mounted directly on the engine stand, making it easy to grab the necessary tools without having to fumble around or search for them.
Drip Pan Kit
A drip pan kit is particularly useful for containing any fluids or spills that may occur during the assembly and disassembly process of a Cummins engine. From my experience, I've found that it is essential to have a drip pan kit to prevent damage to the floor or work area while also maintaining a clean, safe environment. The drip pan kit typically includes a durable, leak-proof pan that fits beneath the engine stand and can be easily removed for cleaning.
In conclusion, assembling a Cummins engine stand requires several key components such as adapter plates, tool trays, and drip pan kits. Ensuring that these features are present will make the engine stand assembly process much more efficient and safe while also protecting the workspace from potential damages.
Popular Cummins Engine Stand Manufacturers
International 400 Series
When it comes to Cummins engine stands, there are a few manufacturers that are held in high regard in the industry. Firstly, let me mention the International 400 Series. The NORCO Industries offer a 3-ton diesel engine stand, which is suitable for a wide range of Cummins engines, including NH, NTC, NTE, N14 855, V6 378, 504, 555, and V8 903 engines. With a shipping weight of 631 lbs, this engine stand is known for its durability and adaptability, making it highly sought-after among professionals.
In my experience, I have found that the International 400 Series engine stands are ideal when working on Cummins engines, as they offer reliable performance and easy-to-use features. I have even used them for my projects, and trust me, the experience was top-notch.
John Deere
Another popular Cummins engine stand manufacturer is John Deere. For professionals looking for a heavy-duty option, the Mr. Twister Heavy Duty Engine Stand is a perfect choice. This 5,000 lb capacity engine stand is designed to accommodate large engines like Cummins ISX, N14, 855, Caterpillar 3406, C12, C15, and Mack E6, E7. The stand comes with an engine stand dolly and a jack for easy up and down engine articulation.
Throughout my career, I have found that John Deere's engine stands are reliable and efficient in handling Cummins engines. They provide good support and maneuverability, which makes working on these engines much easier. I would highly recommend John Deere if you're looking for an engine stand with solid construction and dependable performance.
In summary, two of the most popular Cummins engine stand manufacturers are International 400 Series and John Deere. Both these manufacturers have built a reputation for providing reliable, durable, and easy-to-use engine stands, making them ideal choices for professionals working with Cummins engines. As someone who has used these engine stands myself, I can confidently recommend these manufacturers as they provide top-quality products for tackling Cummins engine projects.
Common Tools and Accessories
When working with Cummins engine stands, there are a few essential tools and accessories that I frequently use to ensure a successful engine rebuilding process.
Engine Rebuild Kits
Engine rebuild kits are a must-have during any engine restoration project. These kits typically include various gaskets, seals, and o-rings needed for different engine components. Using a high-quality rebuild kit helps me avoid any issues related to worn or damaged parts, which could potentially harm the engine's performance.
Cylinder Heads
Cylinder heads play a crucial role in the functionality of the engine. When working with a Cummins engine stand, I often need to inspect or replace cylinder heads, ensuring that they are in good condition. High-quality cylinder heads can greatly improve the engine's performance and increase its longevity.
Dolly
A dolly is an incredibly useful accessory when working with Cummins engine stands. With a dolly, I can easily maneuver the engine while it's on the stand, making it more accessible and easier to work on various parts. The Mr Twister Heavy Duty Engine Stand even comes with an included engine stand dolly for effortless movement.
A jack is another essential tool when working with Cummins engine stands. Using a jack, I can raise the engine to the suitable height and position it onto the engine stand. This makes it easier to work on different components and reduces the risk of injuries related to lifting or straining.
These essential tools and accessories enable me to efficiently work on a Cummins engine while it's mounted on an engine stand. By having the right equipment, I can ensure a smooth and successful engine rebuilding process.
Price and Availability
When it comes to finding a Cummins engine stand, I have found a variety of options with different price ranges and availability. For instance, I came across a listing on eBay featuring an OTC 1750A Revolver Diesel Engine Stand with a 205059 adapter for Cummins diesel engines. The pre-owned item is available for $800, and refurbished versions come with a 3-year, 75,000-mile warranty.
Moving on, I discovered a Mr. Twister Heavy Duty Engine Stand, which can hold up to 5000 lb, suitable for large-sized engines like Cummins ISX, N14, 855, and many more. The price is not mentioned on their website, but I should inform you that adapter plates for this engine stand are sold separately. Tool trays and drip pans are also available as separate purchases.
Heavy Duty Pros also offers a Diesel Rotating Engine Stand with a 2500 lb capacity, which can support Cummins engines such as the 4B 3.9L and 6B 5.9L. The engine stand's price is reduced by $104.99, saving you 3% on the purchase.
Another option I found is the Diesel Engine Stands at AGKITS constructed in the USA with premium grade materials and a 360-degree rotation gearbox. They can support up to 2500 lbs, and a removable dolly is included for easy transportation. The price for this stand is not mentioned on the site, but a drip pan priced at $222.58 is available, which fits on the bottom.
Lastly, the Unique Truck Equipment – Engine Stands include a 1,000 lb capacity engine stand priced at $451.20, with optional equipment available for purchase. They also offer a Cummins ISX15 engine adapter at a price of $495.00.
In summary, there are several options available for purchasing Cummins engine stands, with prices ranging from around $450 to $800. It is essential to consider the features and capacities for each option to make the best decision suitable for your specific requirements.